Best Indoor Rabbit Cage –
How to choose the best bunny cage for indoor use?
Last Updated on
The home of your rabbit can dictate a lot about how comfortable your bunnies will feel.
Especially since you've decided to keep the cage inside, it's important to understand that inviting the rabbit into your home is only half the battle-there's so much more to that to make them feel at home.
The right indoor rabbit cage can complete the feeling of home.
In this article, we're going to go through the features you need to know before investing in an indoor rabbit cage to help your pet live his or her best life. 
Let's dive in!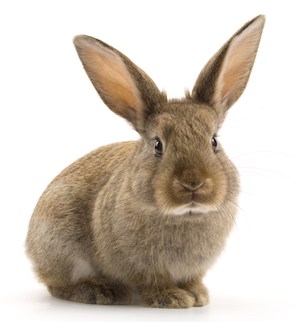 *PetitePetsWorld strives to be a valuable resource for pet owners. We select and review all products independently; however, we may earn affiliate commissions when you buy through links on our site.
Best indoor rabbit cage –
TOP 3 in 2021
Living World Deluxe Habitat
Key Featutes
Measures 46.9 x 22.8 x 24 inches
No tools are necessary for assembling the cage
It comes with a hay guard, water bottle, balcony, tip-proof food dish, ramp, and hideaway.
Includes an upper wire frame and a plastic bottom base
Deep base for adding bedding
Safe with good ventilation
Two large openings on the top and a side door
Summary:
The Living World Deluxe Habitat includes excellent accessories to spruce up the cage for your furry rabbit friend. An access ramp leads to a balcony where your bunny can view the surroundings, and under the platform is a hideout for feeling secure while resting. A tip-proof feeding bowl is fixed to the balcony floor, minimizing food spills, and the cage also includes a drip-free water bottle and a hay guard to keep the hay fresh.
The cage keeps your pet rabbit adequately safeguarded with a tastefully designed, arched red wire top and white wiring at the sides fitting onto a plastic bottom base.
The cage has proper ventilation, and it's comfortable for your pet rabbit. The cage is designed with the wire top opening in two separate parts as well as a wire door on the front side of the wire cage. This allows you to access the cage easily when cleaning or feeding.
Space within the cage has been maximized as the hay guard, and a drip-proof water bottle are mounted outside of the cage. No tools are required for assembly, which is made practical with eight plastic clips securing the wire top to the plastic bottom.
Pros
+ Spacious and comfortable
+ Comes with all the accessories included
+ Sturdy and safe for your pet
+ Ramp, platform, and hideout provide an interesting habitat
+ The base is deep to keep the bedding from making a mess
+ Top and side doors for easy access when feeding and cleaning
+ Easy to assemble with no tools needed
+ Available in different sizes
Cons
– Not as mobile as some other cages
Check the latest price Read user reviews
Wabbitat Deluxe Rabbit Cages
Key Featutes
Measures 47.16 x 23.62 x 19.68
Hay feeder, water bottle and feeding bowl are included
The feeding area is elevated
Hideout under the platform
Depth of the base is 5.5″
Comes with a convenient top and side door access
Rabbit hutch extension and wire extension available
Tools are not necessary for assembling
Summary:
Create a comfortable dwelling for your lovely rabbit friend with the Wabbitat Deluxe Rabbit Home by Midwest Homes for Pets. Assembling your rabbit's new home is a piece of cake as tools are not necessary to set up the cage, and no time is wasted trying to figure out how to piece everything together.
This deluxe rabbit cage makes for an excellent home offering your rabbit buddy a dedicated, clean, and dry top-level space for eating and drinking, a large area for playing, and a hideout for feeling secure when resting.
The cage has top and front access to make cleaning and feeding easy, and the assembly is safe and secure for your pet. This spacious cage will keep your bunny happy and offer him everything he needs.
Extending the living space is also easily done with separately sold add-on extensions.
Pros
+ An elevated space for keeping the food clean and fresh
+ A hideout area underneath the platform
+ Includes a hay feeder, water bottle, and feeding bowl
+ Safe and sturdy
+ Deep mess-free base
+ Extending the rabbit home is possible with two available extensions
+ The cage can be set up in no time with no tools required
Cons
– A few users reported a flimsy water bottle
Check the latest price Read user reviews
Krolik Rabbit Cage
Key Featutes
Measures 63.8 x 23.62 x 19.68
Spacious and suitable for 1-2 rabbits
Comes with a removable extension for nesting
Includes a deep base for bedding
Multiple doors provide convenient access
Accessories include 2 water bottles, feeding bowl, 2 hay feeders, and a platform
Taking the cage apart and reassembling is easy
Compact and practical to take with you
Summary:
Make your pet rabbit leap about with happiness with the extra, extra-large Krolik Rabbit Cage, and its practical design. More than adequate living space is provided for your bunny with a base large and deep enough to house all the bedding and toys your pet needs.
The generous front door allows you to access the cage for quick and easy maintenance, and the extension offers privacy or a space for nesting.
The Krolik Rabbit Cage also comes fully accessorized with all your pet needs to eat, drink, and be entertained. There is a platform for feeding, and a tiny hideout house to provide your rabbit with privacy he needs to snooze or simply relax in peace.
The cage collapses easily into a save-space system, so you are able to take your rabbit home anywhere you intend to go as it is easy to carry around and then reassemble when you reach your destination.
Pros
+ Large, spacious and comfortable for 1-2 rabbits
+ Keeps your pet safe and secure
+ Comes with all the necessary accessories
+ Includes a platform to keep feeding and playing areas separate
+ Hideout makes you bunny feel safe
+ Includes an extension that can be separated from the rest of the cage
+ Large front opening for cleaning and feeding
+ Easy to collapse and reassemble for moving
Cons
– We would like to see higher-quality water bottles
– Instructions for assembly are not explicit Check the latest price Read user reviews
Rabbit Cages For Indoors –
What Do I Need to Know?
Size of the cage
How big or small your cage is can dictate a whole lot when it comes to the quality of life of your rabbits. 
For this detail, you should not only keep in mind the size of your fully-grown rabbit (or how big it'll be once it's fully-grown), but also the number of rabbits you'll have living inside the enclosure.
If you do have more than one rabbit in one cage, it's probably best if you think about segregation between your pets and giving them the space they need or want to feel comfortable.
Especially if you have rabbits of different sexes, you'll want to consider separating rabbits based on their gender-especially if you're not interested in breeding rabbits and having baby bunnies!
To get the proper size of the base of the cage, you'll need to take into consideration the installation size, as well as the number of rabbits you have. Obviously, just like with other creatures, the larger the enclosure is, the happier and freer your pets will feel. 
To help you meet the minimum requirements, keep these details in mind:
1. The cage should be big enough so that your rabbit(s) are able to stretch out and lie comfortably (in more than one direction). This can vary depending on the sizes of your rabbit and how big they'll be when they're fully-grown.
2. When standing, the rabbit should be able to stand up without having its ear touch the roof of the enclosure. 
3. For distance, your rabbit should be able to take three hops in all directions. 
If your rabbit spends most of its time in the cage, you should get a cage that is as large as possible. The recommendation is 24″ by 36″ for smaller rabbits (less than 8 lbs.) and 30″ by 36″ for larger rabbits.
Getting a cage with optional extensions may be a good idea if you're not sure of the size of the cage. This will allow you to expand the cage when your rabbit grows or if you decide to get him or her a friend.
Indoor Cage Location
Knowing where to place your indoor rabbit cage can also make or break your pet's experience. Obviously, the amount of size you have in your home will impact how much space you have to work with to place your indoor cage.
The most important detail to keep in mind here is that your bunny or fully-grown rabbit definitely needs a quiet spot in the house. However, it's also important that the spot is not completely isolated. 
Keeping them at least safe from other household pets like cats and dogs is also important-you don't want them living in fear their whole lives!
If you live in an area that has harsh winters, you'll want to keep the cage in a dry area that keeps relatively warm.
Safety
You should make sure your bunny not only feels safe in his or her cage, but that they actually are.
A quiet location and a small private space they can retreat to will give them that feeling of safety, but you will need to consider a few other things as well when looking for a cage.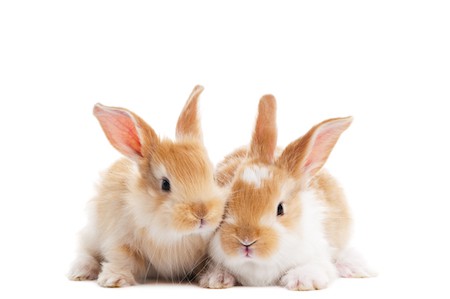 The spacing between the bars of the cage needs to be suitable. If the spacing is too big, your rabbit might be able to escape its cage, and if it is too small, you risk your rabbit getting caught between the bars. The bar spacing may vary depending on the size of your pet, but you can rely on popular and professionally designed products to have adequate spacing.
Another good reason to choose a cage from a well-known manufacturer is that you can be sure the materials are safe for your rabbit. The plastic should be non-toxic in case your rabbit will chew on its cage, and there should be no dangerous chemicals when manufacturing supplies for pets.
Another thing you should consider is that the doors of the cage allow for easy cleaning and playtime while closing firmly to keep your pet safe. 
One or more levels?
Even if you plan on housing just one rabbit, the option to invest in a cage with more levels than just one can make a difference in the comfort of your pet. Especially small and active rabbits may enjoy a cage with more than one level.
Although you may feel like it's a luxury, multi-level cages can be bought from 2-story (also called a double rabbit or double-decker) to even 3-story cages.
If you don't have much space on a horizontal level in your home, a multi-floor rabbit cage is a great way to increase space without having to branch out into an indoor space you simply don't have.
If you plan on a rabbit cage with more than one level, you should always make sure the ramps are wide enough for your rabbit to use safely. You should also make sure each story has enough space for your rabbit to stretch out comfortably. Although a multi-tier cage is a great way to give your pet more space in a small home, each level should still give your pet plenty of space.
Accessories Rabbits Need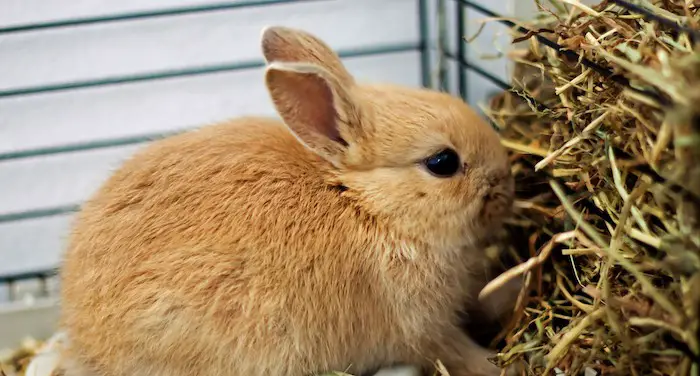 In addition to the cage, your rabbit will need a few accessories to be healthy and comfortable.
Any bunny will, of course, need a water dispenser because hydration is important. The best water bottles are ones that can be firmly attached to the cage and are designed to avoid dripping. A water bottle that drips or leaks will wet the bedding and not keep your rabbit dry and comfortable in their cage.
Your rabbit will also need a hay dispenser which will keep the hay fresh and clean. If you just place hay on the bottom of your rabbit's cage for them to feed on, it may become contaminated with urine or feces before you pet has the change to munch it up. A feeder will keep hay and food clean and your rabbit healthy!
Rabbits can be trained to use litter boxes, and you should definitely consider using one in their cage. They often instinctively use one corner to do their business, and this is a good starting point for litter training. It may take some training, but when you get your rabbit to use a litter box, it will help you keep their cage clean and prevent nasty odors. For indoor rabbit cages, we recommend plastic litter pans which can be attached to the bars of the cage.
To keep your rabbit entertained, you should get them a few toys. Although pet rabbits often spend their time nibbling on food or resting, they also enjoy activities and playtime. Toys will keep your pet entertained and stimulated, which positively affects their health.
When purchasing an indoor cage, take a look to see if the purchase of the cage also comes with accessories that you'll need anyways for your rabbit, like water bottles, hay dispensers, litter box, and toys, etc. This can help save you some money!
Maintenance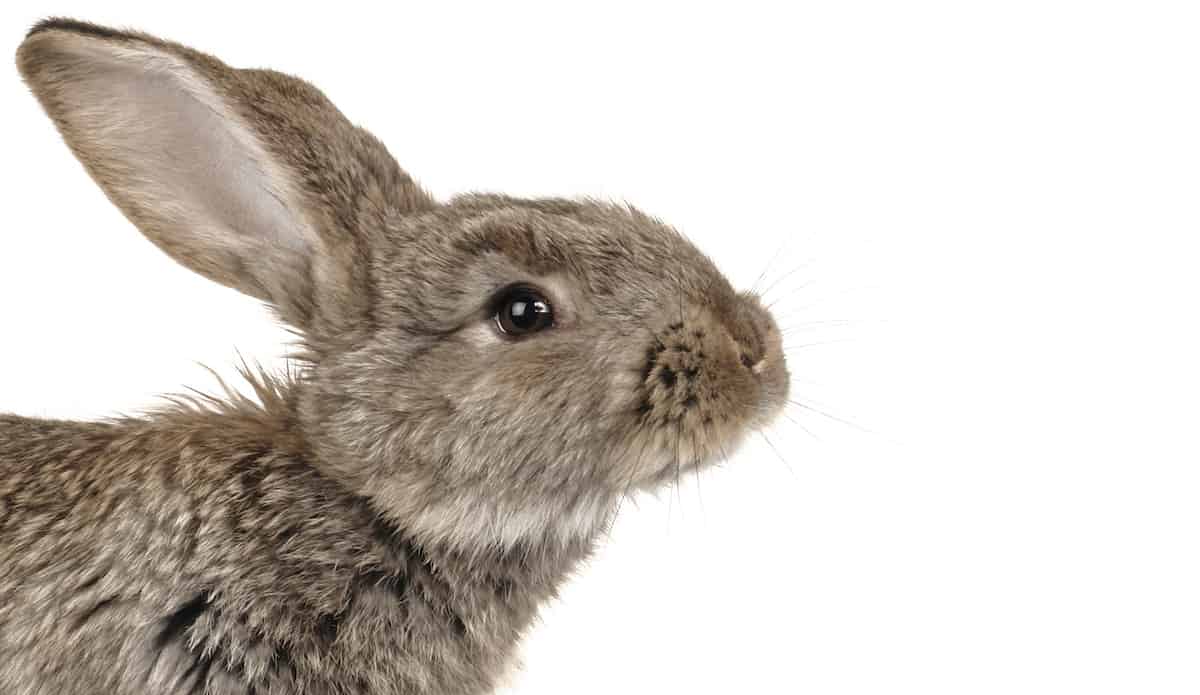 In addition to giving you rabbit fresh food and changing its water every day, you will also need to do a weekly cleanup.
You might want to change the litter in the litter pan more often, but the bedding in the cage should be replaced once a week.
Knowing how to clean and maintain an indoor cage is important when deciding on what kind of cage to get. Especially since the last thing you'll want when housing a rabbit is the smell contaminating your house, you'll want to take maintenance and cleaning very seriously.
We recommend cages with plastic pans as bottoms, because they keep the bedding inside the cage and are easy to clean. You should make sure that the top and bottom are easily separated for a thorough cleanup, and that you can easily access the litter box, water bottle, and food dispenser for daily maintenance.
You should change the bedding and wash the bottom of the cage with a mild soap every week. While changing fresh bedding, you should also wash the water bottle and food dispenser since bacteria an mold can easily grow in them.
Durability
The materials and design of the indoor cage also play essential parts in getting an ideal indoor cage. Although the rabbit isn't necessarily a particularly violent animal and the destruction of its enclosure isn't exactly a realistic threat, you'll still want to consider a cage that is thoroughly and durably designed.
A cage with a plastic bottom and wire top is usually the best bet when looking for an indoor cage for your rabbit. Choosing a cage from a well-known manufacturer guarantees it is durable, and the materials are safe for your pet.
FAQ on indoor cages for rabbits
Before you buy, there are a few details you might need to be aware of. To help you out, we've collected the most frequently asked questions that we've seen from customers of indoor rabbit cages and have answered them for you here:
Do rabbits smell if kept indoors?
Obviously, like other pets, when kept inside, their natural or home-y smells might spread out to the rest of the house. Although rabbits don't necessarily have a reputation for smelling bad, their cage can get pretty smelly if not maintained. When buying an indoor rabbit cage, you should make sure it easy clean and it has all the needed accessories like a litter pan. This will help you keep the cage clean and odor-free!
How do you keep indoor rabbits from smelling?
When deciding what type of cage to choose, a plastic cage will not only be easier to clean than a wooden one, but it will also absorb less smell. Cleaning a rabbit's cage once a week can also help keep the smell at bay. Change the bedding once a week and train your rabbit to use a litter tray, and you will have a clean bunny with a nice smell.
Do indoor rabbits need bedding?
Contrary to what you may think when you want to keep your rabbit as comfortable as possible, they don't necessarily need bedding in their cages. Having bedding might lead them to get confused about where their bedding is and where their litter box is.
However, your pet might actually feel more comfortable with bedding, and it will also help you keep the cage dry and clean. You might want to litter train your rabbit first and add the bedding once he or she has been trained to use the litter pan. You can read more about the best bedding for rabbits here.
How many times do you have to clean a rabbit's cage?
A rabbit cage should be cleaned once a week. You may want to change the litter in the litter pan more often, but the bedding should be replaced once a week. While changing the bedding, you should also wash the bottom of the cage, food dispenser, and water bottle with mild soap.
What do you put at the bottom of rabbit cage?
So, since the rabbit is most likely to chew or soil their bedding, what should you place on the floor of the cage? Commercially produced bedding for small pets is the best choice since they have excellent absorption qualities, they reduce smells, and are always 100% safe for your pet. With these popular products, you can also rest assured your pet will feel comfortable and stay healthy.
How do you house a bunny indoors?
Many people keep pet rabbits indoors. You just need an adequately sized cage and some accessories like a water bottle, food dispenser, and a litter tray. Training your bunny to use a litter tray will help you keep the cage from smelling, and bedding will keep your pet dry and comfortable. Rabbits actually make excellent indoor pets. Just remember the cage needs to fit their needs, and they need to spend time outside the cage for exercise and activities.
How do you potty train a bunny?
Rabbits are actually very clean animals, and they instinctively do their business in one spot. You should use this instinct and train your bunny to use the litter tray in their cage. Doing this will help you keep the cage clean and odor-free. 
Get your bunny a suitable litter tray which can be placed in one corner of the cage. To help your rabbit identify the litter tray as their toilet, you can use their own feces and urine. Clean the cage and change the bedding, but leave some poop pellets and urine infested bedding in the litter tray. After doing this for a few times, your rabbit will instinctively start doing his or her business where they can smell their own urine and feces.
If you have a hard time house training your rabbit, you might want to get your bunny spayed or neutered. This will help with controlling their bathroom habits. Also, if your bunny confuses bedding with the litter in the litter tray, you might want to leave the cage without bedding while litter training him.
We hope that this guide has helped you choose the perfect indoor cage for your rabbit.
Especially if this is your first time choosing a pet's enclosure, you'll definitely want to do your research when comparing one enclosure from the next. This can help you feel confident in your choice and help ease the experience of housing your rabbit indoors. 
*Disclaimer: As an Amazon Associate we earn from qualifying purchases. That means we receive a small commission from Amazon if you should decide to purchase a product through our link – but don't worry, you won't be charged any extra for it.
We only recommend products we truly believe are of value to you, and we believe in ourselves. Our goal is to make this site a truly valuable resource for all pet owners.
More about Rabbits: