Setting up the perfect home for your hamster shouldn't be expensive—but the products should be suitable and high-quality!
If you're looking to give your hamster the accessories and products it needs to live its best life, the place to start would be to provide it with the best sleep of its life.
In this article, we're going to go through what the best bed for a hamster would look like and a few features you should keep your eye out for when it comes to hamster bedding. 
From its absorption characteristics to the various types, this article is full of features labeled on a need-to-know basis that can help you make your hamster-hammock purchasing decision an easy one.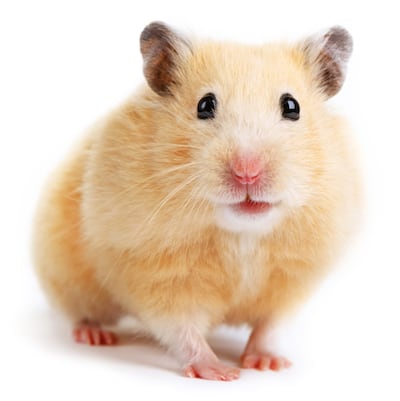 The Basics of Hamster Bedding
To help you sort out of the most important features when comparing bedding products for your hamster, the type of bedding you get will help your hamster lead the most natural (and best) life.
The top features to look out for will be that it:
1. Is highly absorbent with wet material including urine and dropped water.
2. Has quality odor control—especially if 'you're planning on keeping the cage in the house or in a bedroom.
3. Is gentle and designed for fragile skin and fur of the hamster.
4. Is allergen-, dust-, and chemical-free! These three features can really make a difference in the comfort and health of your pet and the rest of your family.
5. Is comfortable for your hamster and connects it to its natural habitat (can change depending on the type of hamster you have.
You definitely want to keep in mind the depth of the possible nesting area of your hamster.
Especially since the hamster is a burrowing creature, you'll want the nest to replicate it. Although you might not have the full 3-foot depth that most wild hamsters are used to, 2.5-3 inches of possible burrowing depth can be enough to make your pet feel comfortable and safe.
Some features to avoid when shopping for hamster bedding would be:
Pine and Cedar Wood Shavings: These types of wood tend to chip off and splinter into sharp, potentially harmful pieces that can do more hurt than good. Not only are these shavings injury or infection-causing, but they can also release toxic fumes when reacting to your 'hamster's urine.
Fluffy bedding made from Artificial Fibers: Even though this might sound heavenly for your hamster, they can also be harmful or even deadly if ingested. They can also get tangled in the bedding, which can lead to injuries.
Cat Litter: Another potentially dangerous material, cat litter is hard to digest and can be uncomfortable for smaller feet if your hamster is particularly small.
Scented Bedding Products: Anything scented can cause respiratory problems with your hamster because of the chemicals in its composition.
Corn Cob: Although sold in multiple pet stores as a reliable source of bedding, corn cob doesn't actually work well with your 'hamster's digestion and can often lead to mold in the cage.
Newspaper Clippings: You might think that this can be an inexpensive way to line your hamster's cage. However, the inky chemical residue on the page can be poisonous to your hamster.
Sawdust: A respiratory enemy for your hamster.
 So, what can and should you buy for your hamster's bedding?
Now that you know what not to buy let's focus on the best types of material for your hamster.
You want the bedding to be
Highly absorbent
Able to control odors
Gentle on your hamster's feet
Allergen-, dust-, and chemical-free
With these features in mind, these are your best options:
1. Commercial hamster bedding: you can find many kinds of commercial hamster bedding to suit the needs of your hamster. Most types of bedding are made from cellulose or other plant-based fibers.
They are safe, and they often have superior qualities compared to other types of bedding. They are designed to have excellent absorption and to mimic the natural habitat of your hamster. These types of bedding materials are also soft and comfortable to your hamster as well as chemical and dust-free. This type of bedding should be your number one choice if you're looking for the best bedding for your hamster. You will find our recommendations above.
2. Aspen Shavings: Although pine and cedar are quite sharp and dangerous for your hamster to have in their bed, Aspen creates not only a natural look and feel, they are quite soft and safe for hamster bedding. It's also important to note that you should only use Aspen shavings that you buy from a store since 'they're treated to remove mites and other insects.
Aspen wood also creates a minimum amount of dust and is quite dense—making it great for burrowing.
3. Paper: For a temporary solution or a cheaper, inexpensive option, paper that is non-toxic is a good choice. However, you should know that 'it's not the best at absorbing smells.
The Process of Preparation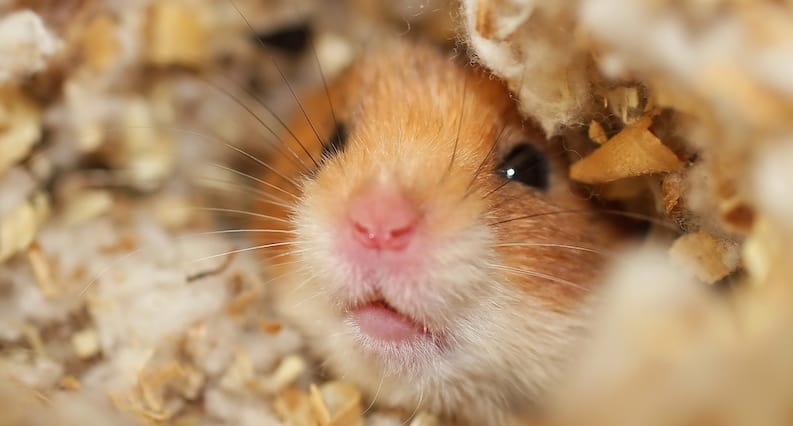 Once you've decided on the type of bedding for your hamster, it's time to figure out the proper process of preparation.
Make sure the cage is clean and wash it with a mild detergent if needed. If you have bought a commercially packaged wood shavings or other bedding material, you can pour 2.5-3-5 inches of bedding to cover the bottom of the cage.
If, however, you have bought wood shavings that have not been commercially packaged, you may want to take some precautions.
Before you lay the bedding in your hamster's cage, you should make sure that it's clean and has a low chance of bringing any kind of harm to your hamster. The process behind the last clean sweep is quite simple:
All you need to do is put the new bedding in a bag, place it in the freezer and keep it there for two days—around 48 hours. Especially if you 'don't buy a specialized wood chipping, this can help kill all the mites and insects. Once you take it out, defrost it until it reaches regular room temperature before putting in your hamster's cage.
FAQ on bedding for hamsters
Before you buy and place in your hamster's cage, here are a few last-minute questions you may have about the best hamster bedding for your little guy:
We hope this article has helped you with finding not only the best type of bedding for your hamster (no matter what type they are) but also has given you proper guidance, tips, and instructions on what the best features are to look for in hamster bedding.